What Confident Skiers In Lessons Are Saying
(….) Therefore, I was very nervous and hesitant the second time around. However, thank God I met the BEST ski instructor at Mt Hotham. Her name is Nathalie Ouedraogo. She was absolutely amazing. Nathalie was so patient with the class, explained everything so well and even taught us how to buckle up our ski boots correctly! Trip Advisor Review – READ MORE
I feel lucky to have Nathalie on our team from time to time; she really has been a fantastic addition and I try to steal her from the Privates Pod for our Corporate Groups whenever possible. She does a fantastic job.
Dear Ski School Team, my wife and I were recently at Mt Hotham and had several lessons with one of your instructors, Nathalie (from Ouagadougou). We would like to compliment her on her professionalism and skill as an instructor. Lessons with her were both enjoyable and highly effective. She is an excellent instructor, and we have both learnt more from her than from many previous lessons combined. We were also impressed with how she helped another srudent overcome her fears and taught her how to enjoy skiing. She is an excellent instructor and a credit to your organisarion. Kind Regards.
Be the ball – Let the gravity be with you – Less is more – Embrace the path of least resistence – do the right nothing instead of the wrong something… I can hear your voice resonating with me every time I ski ! Thank you for being my Ski Yoda  🙂
Thank you for all your lessons, still have very fond memories of it – you're the first and only instructor to get me turning in the deep Hokkaido powder with any degree of competence ! I just wanted to drop a note to my favourite instructor to say a big THANK YOU !
Many thanks for great times on the slopes and your zen approach to skiing, very inspirational ! Love the quote "2 Teach is 2 Touch Lives 4 Ever"… Your teaching has definitely touched my life forever. Looking forward to ski with you again.
Dear Nathalie, Thank you very much for the photos and videos ! Amelia has improved so much and looked so happy skiing with you ! We all look forward to skiing with you again next year !
I had a great day with you on Saturday, your instructions were fantastic. I told Fiona that you totally changed my skiing in 2 hours, and that I was blown away, and she agreed that you helped her a great deal also. You are so lucky that you work in a field where people are truly grateful for the work you do, it must be very gratifying. Anyway thanks again for everything.
Thanks to you for introducing us to skiing. The children keep talking about you and how you have taught the techniques. They keep repeating what you have said, bend your knees, look ahead, arms in front, the airplane game, red light green light … 🙂
Thank you for your patience and giving us a memorable time ! We look forward for another skiing holiday.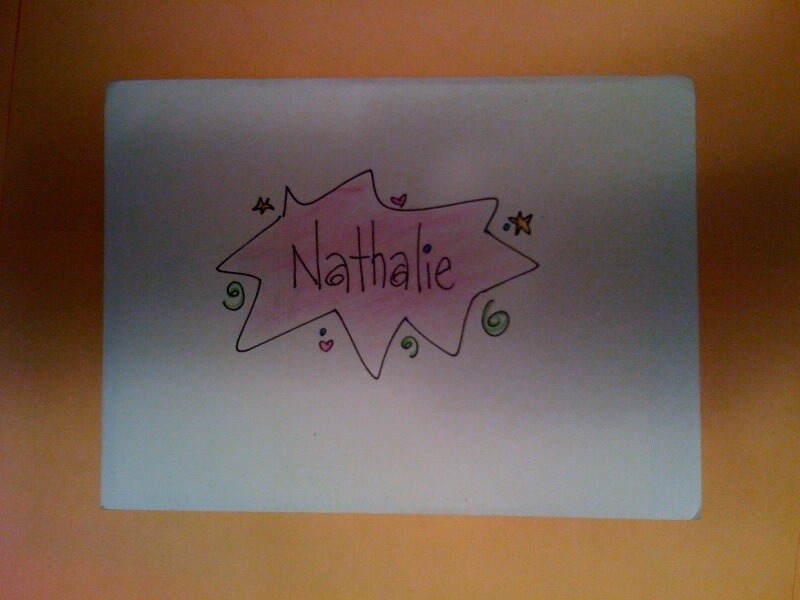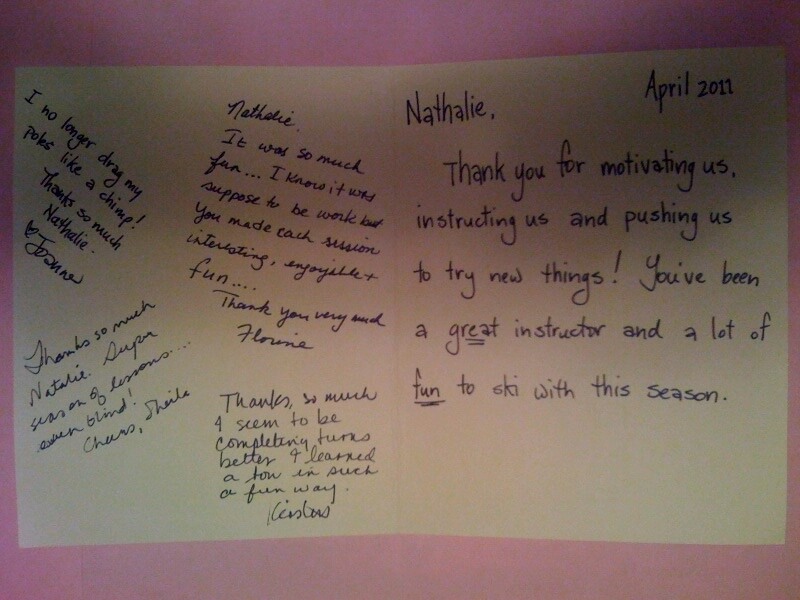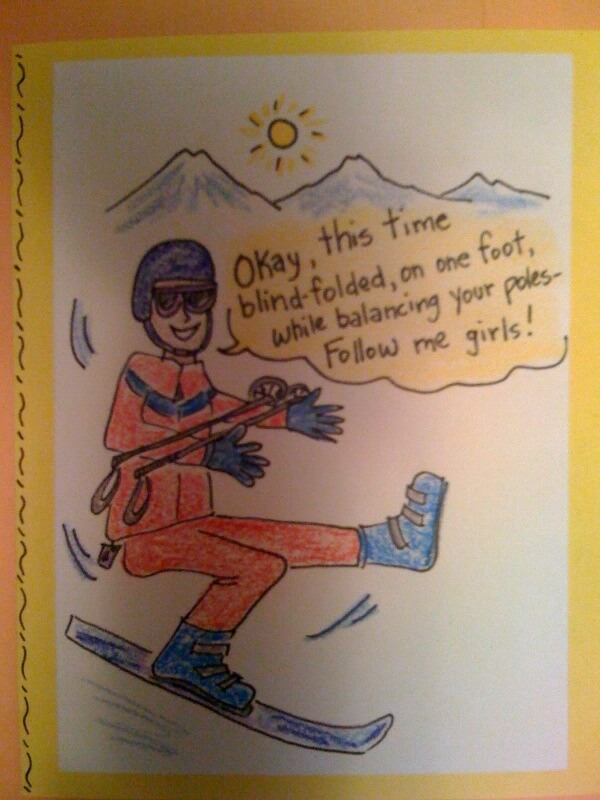 Thank you for the wonderful time Nathalie. I wanted to let you know how much I enjoyed your lessons. I found them to be very benefcicial. I thought your method of instruction and explaining technique was the most beneficial to me. For me, the best thing about the lessons is I cannot wait to go skiing again. It has made me so excited about improving my skiing and not being afraid to challenge myself. Hopefully our paths will cross again soon.
Thanks again Nathalie. Having my first ever lessons with you has spoiled me – now I know how much a great instructor like yourself can help an average skier like me ! It was a pleasure getting to know you. Let's keep in touch and hopefully we can ski together again next winter.
I just wanted to express my gratitude to you for your fantastic skill and teaching ability. I don't think anyone else but you could have got me down that mountain. The thrill of finally overcoming that fear (well not totally!) was exhilarating. It was just the best 41st birthday and I will never forget it. It will be a special trip talked about for years to come. You were absolutely delightful. Stay in touch and I will be looking forward to seeing you again next year (did I say that ???).
Thank you for your wonderful support and kindness towards Jesse – she will never forget the experience. And she is now keen on going on ski holidays again, what a relief ! Many many thanks.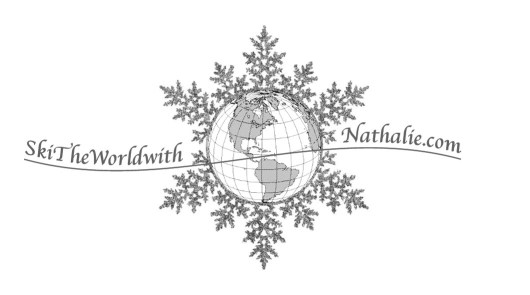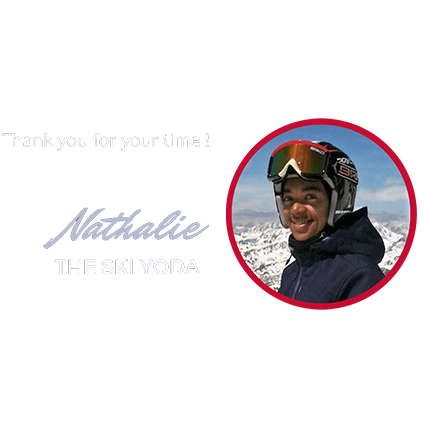 THIS IS WHY I LOVE AND DO WHAT I DO

Most Requested Ski Instructor of The Year.

"Your friendly manners and your willingness to help are an inspiration."
"This is the best ski holiday I've ever been on."
Join the Private Facebook Group