Reading Time:
4
minutes
Technique is important of course, and there are tons of books, online resources, coaches and ski instructors out there (including myself !) ready to take you to the next level technique wise. But skiing starts in your head. Whatever you believe, you are right, and you will get what you expect !
Did you plant the right seed in your head before starting the ski season, before your ski holiday, and before heading down this run ? The correct mindset is a key foundation to help you conquer the slopes. By clearly defining the type of skier you long to be, you set up the playground upon which you will execute the correct thoughts and cues on a particular slope. Let's take a look at what it takes.
All the following skills can be learned and improved by practicing. Make sure you do train !  Assess your proficiency, measure and keep track of your progress, and reevaluate periodically.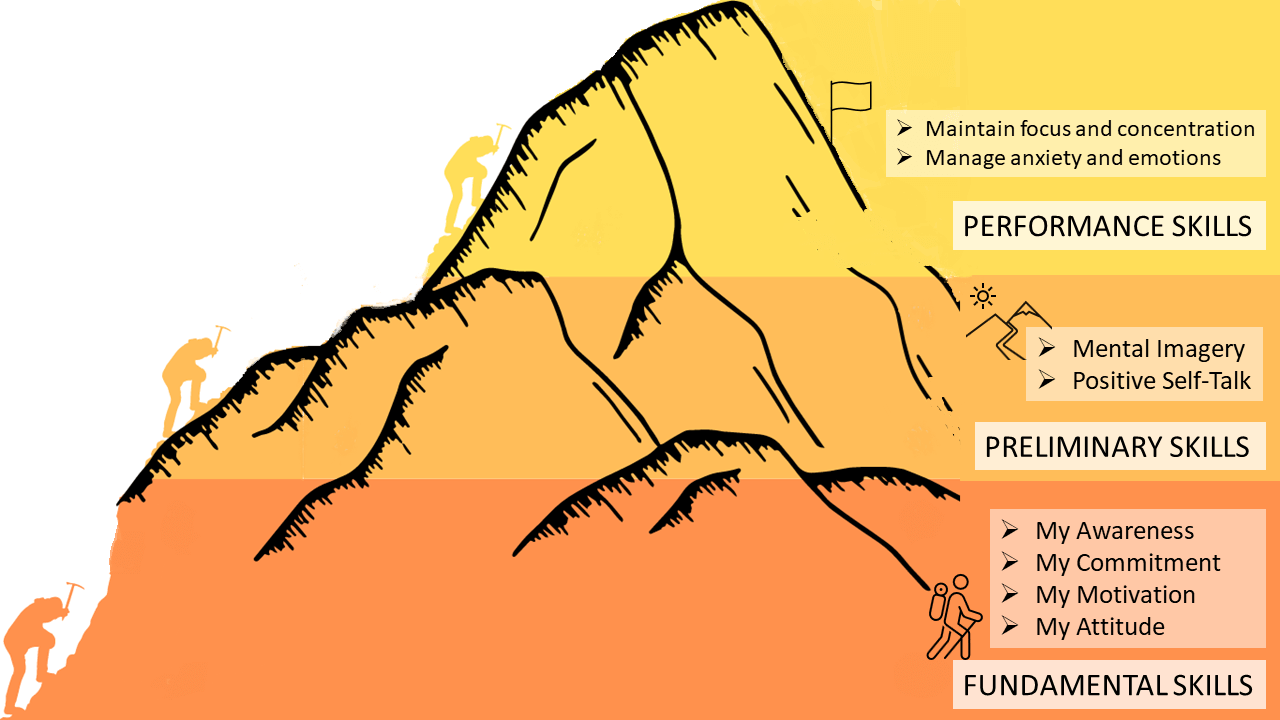 MENTAL SKILLS FOR SKIING YOUR BEST
FUNDAMENTAL SKILLS 
Used every day, these basic skills will help you in the long run to achieve your long-term goals.
Your attitude is a choice, where you see skiing as an opportunity to learn from your successes and your setbacks to help you improve.  Write them down in your notebook to keep track of your progress.
Your motivation and your will to persist through uneasy situations and be the best you can be in the scope of your limitations.
Your commitment to set achievable and measurable goals that will fuel your motivation.
Your awareness and ability to pinpoint, listen to, and communicate your feelings, emotions, and needs. Write them down in your notebook to find out what patterns you are stuck into.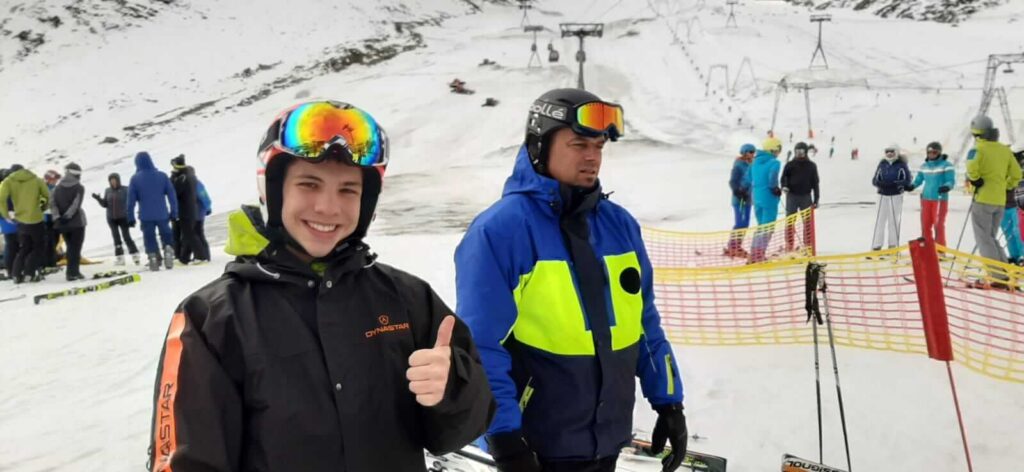 Bringing  your attitude, your commitment, your motivation and your ability to accept your emotions all help achieving your goals.
PRELIMINARY SKILLS
These skills can be used on the chairlift or just before skiing that run that causes you problems.
Positive self-talk in a kindly manner will enable you to control and manage your thoughts, your feelings, your emotions, and your response when skiing that run or that specific section, and also maintain your confidence level.
Mental imagery is a powerful tool to prepare for that icy / narrow / steep / low visibility / bumpy section. Visualize yourself skiing it with flow by using mental images that are as realistic, detailed, and specific as possible, like your surroundings, the sounds you can hear, and the feelings you experience.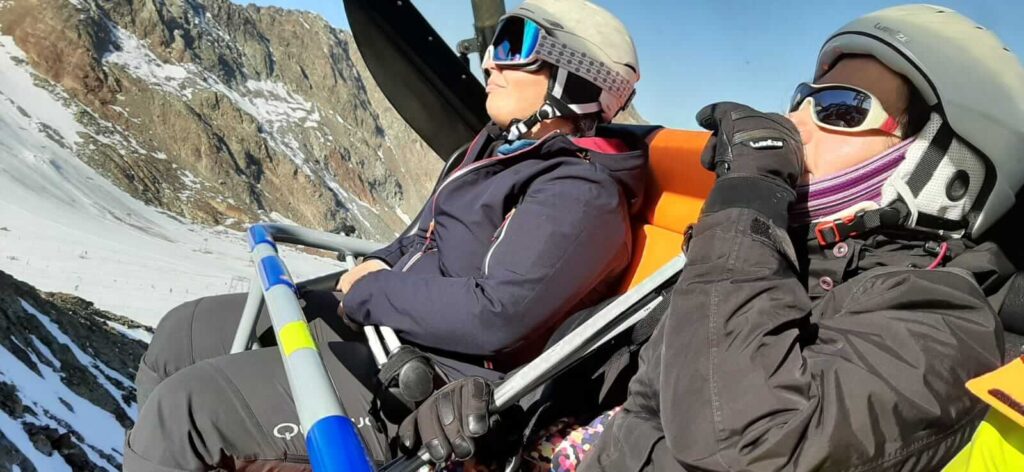 Practicing self-talk and mental imagery on the lifts helps you prepare for your next run and optimize your confidence levels.
PERFORMANCE SKILLS
These skills will be helpful on slope while skiing.
Managing anxiety and emotions to help you deal with the situation rather than interfere. Understanding WHEN anxiety and emotions kick in, and HOW they manifest themselves in your body will allow you to find a solution to improve. Once again, write them down in your notebook.
Maintaining focus and concentration on the present moment, on the task, without paying attention to distractions coming from the environment or within yourself.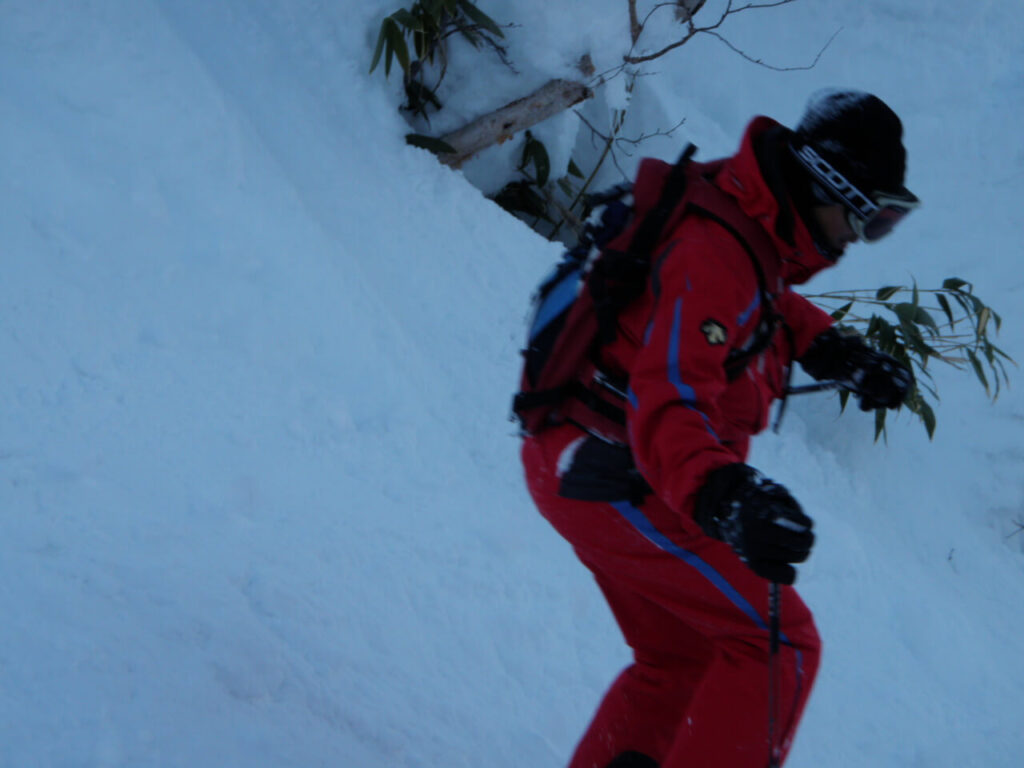 Maintaining focus, concentration, and managing  your anxiety and emotions are great tools to help you perform at your best.
To sum up, accept that in order to get different results, you MUST do different things !
Here is what you have to do to expand your comfort zone and switch from defensive to offensive skiing:
Get yourself a nice notebook.
On the first page, set your goals and define the kind of skier you want to be.
Write down the detailed circumstances of your successes and your setbacks.
Write down the feelings and emotions you went through, when and how they appear.
Write down your magic words for your positive self-talk and pep-talk.
Write a detailed scenario of you skiing with flow on that tricky run so you can visualize it and rehearse it.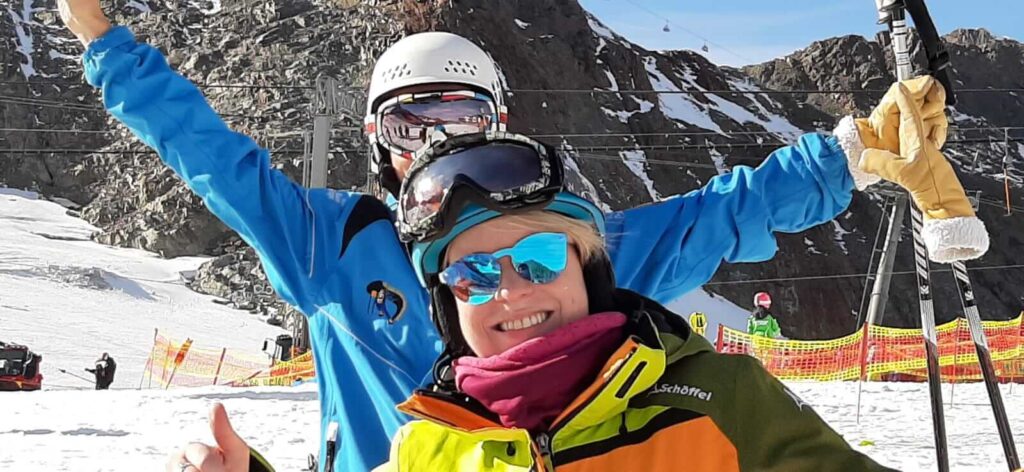 Have the confidence to be the best you can be !
And remember Benjamin Franklin's saying: by failing to prepare, you are preparing to fail. You now have all the tools to plan your next run / ski trip / ski season ahead and train the specific skills that will sharpen your mental game and give you a cutting edge next time you tackle the slopes.
Knowing your circumstances in advance and that every single tricky situation has a defined beginning and an end, will give you the peace of mind of confident skiers. Another secret revealed!